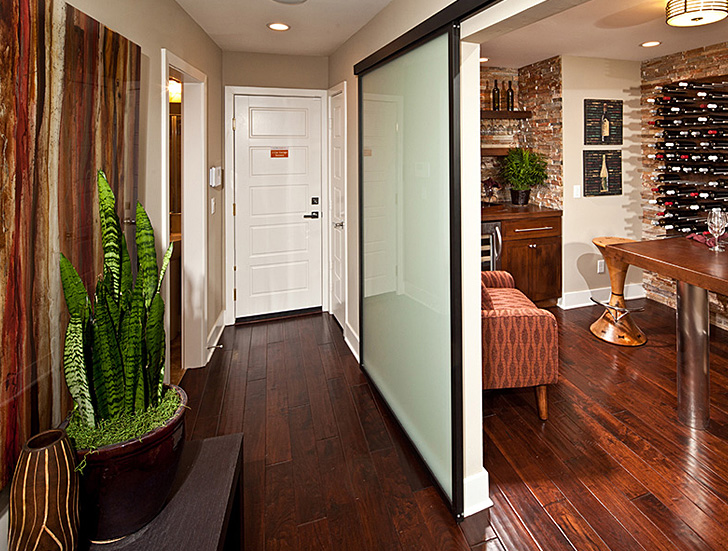 ---
The DIVIDERS SLIDING PASSAGE DOOR is a system that can be mounted to a surface of a wall with no floor tracks required. The versatility of the SLIDING PASSAGE DOOR system combines the functionality and safety of a trackless door system. The SLIDING PASSAGE DOOR system is ideal for dividing small spaces and creating new and unique rooms such as a study, a retreat, a private nook and most often a master bedroom en suite – popular spaces in today's contemporary homes.
---
 MADE IN AMERICA
2-3 week lead time to job sites
Simple to install
Standard or ADA compliant track systems
Complies with ADA standards for push/pull force
Latches and pulls for privacy and passage applications
---
Glass thickness: 3mm min – 6mm max.
Accepts base boards from 1/4" to 7/8" thick
Available in single and double panel systems
Panel weight: 150 lbs. max.
---
PANEL CONFIGURATIONS
single   |  f/o 50" x 100" max
double |  f/o 100" x 100" max
---